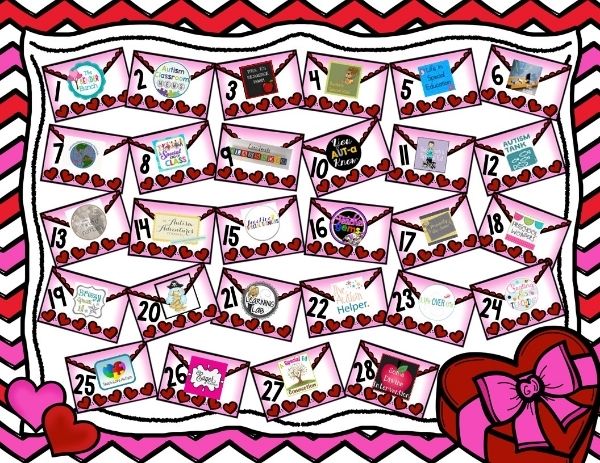 Thanks for hoping by!
I am so excited to be a part of this special educator blog hop for the month of February.
I am linking up with a lot of the same bloggers who are somewhat famous to me. I've been following along to their blogs for a long time, so it is exciting to me to feel like I am apart of them.

 
When I first saw the date I was given, Feb. 17
th
. I almost asked for a different date. My mother's birthday was Feb. 17
th
and sometimes that date is hard for me because I miss her so much. I hate not getting to celebrate her birthday with her. I know she is having a good time in heaven though and I will get to see her again one day.
I figured I would turn what can sometimes be a sad day into something good for you.
I have a Valentine Present for you!
Click on the link below to gain access to it!